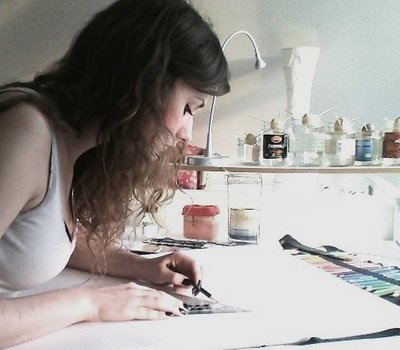 Born in Austria 1996, I always had a big fascination with art.
I have a background in fine art and design as well as agriculture which led to my botanical interest.

I've been working with watercolour for a few years before dipping my toe into botanical art for the first time and I instantly fell in love.

2014 I won the "Burgenländischen Jugendkulturpreis" for a series of drawings.

2016 I started the Distance Learning Course at Royal Botanic Garden Edinburgh, which I completed 2019 with a distinction, winning the James and Eve Bennet Trust Fund Award.

In my work I love to experiment with light and shadow, colours and the traditional approach of botanical art.
My paintings take many weeks to produce as I am layering lots of thin, transparent washes followed by the use of tiny brushes for maximum details, to capture the character and beauty of the plant.

I am a Fellow Member of the Society of Botanical Artists (UK) and a Member of the Vienna School of botanical Illustration.